MASSAGE THERAPY
All massages are customized to meet our patient's needs and goals. 
Upon your arrival, you will begin every massage treatment with an additional 10 minute consultation. During this time, please feel free to discuss with your Massage therapist any concerns, medical history, pressure preference, focus areas, treatment goals, or questions regarding your massage. Depending on the overall wellness plan set by you and our staff: any or all of the following techniques below may be applied during your massage session.
GENERAL MASSAGES
Sports Massage
An upbeat massage designed to flush toxins from tired, sore overworked muscles. Assisted stretching is performed to increase flexibility and to manipulate muscle tissue to its relaxation state. This is ideal for those who engage in vigorous exercise activities. Moderate to deep pressure is applied.
Deep Tissue Massage
An excellent option for those who have specific areas of chronic pain and muscle tension. Deep tissue aims to promote recovery of injured and strained muscles. Neuromuscular manual therapy techniques such as myofascial release and trigger point therapy will be combined with deep pressure strokes.
Swedish Massage
This massage technique uses light to moderate pressure with long relaxing broad strokes to promote relaxation and circulation. Light to medium pressure will be applied.

SPECIALTY MASSAGE
Ashiatsu Barefoot Massage
Ashiatsu massage is a form of massage in which medium to deep massage strokes are applied to the back of the body through the use of the therapist's feet instead of their hands. This is a great massage for those who respond well to deep tissue massages. Ashiatsu is not recommended for clients first time massage or those wanting light pressure. Ashiatsu can not be performed on those with the following medical conditions: advanced osteoporosis, pregnancy, and severe varicose veins.
Massage appointments available with Caroline Connolly at Youngs PT & SP:
Tues: 8am-6:30pm
Wed, Thurs, Fri: 8am- 11am
Massage appointments available with Caroline Connolly at the Refresh-ology main office:
530 SE Greenville Blvd
252-931-1111
Mon: 10am- 6:30pm
Wed: 4-6:30pm
Thurs, Fri: 11:30-6:30pm
General Massages
30 Minutes: $45
45 Minutes: $60
60 Minutes: $85
90 Minutes: $115
Specialty Massage
60 Minutes: $95
90 Minutes: $125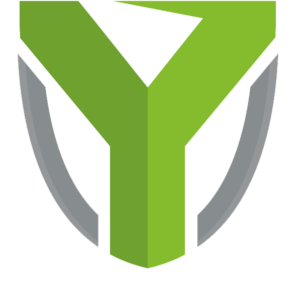 CONTACT US
1301 E Arlington Blvd
Greenville, NC 27858
(252) 565-8812
(252) 565-8814
Email Us
HOURS OF OPERATION
Monday: 7:30am-6pm
Tues -Thurs: 7:30am-7pm
Friday:  7:30am-4:30pm